Standing Accounts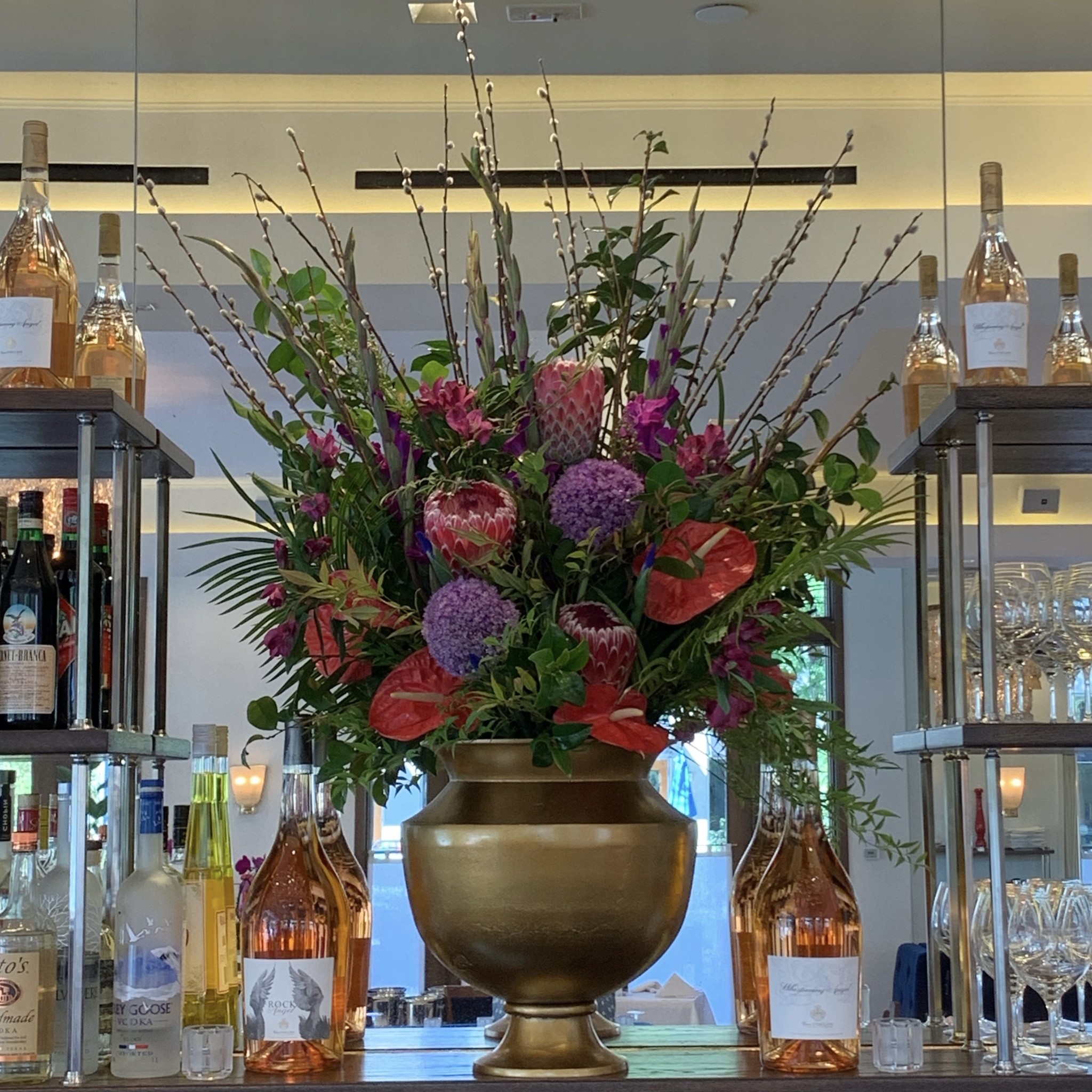 Honeycomb & Co. is proud to partner with multiple business around the Denver Metro area, to provide them with fresh florals on a weekly, bi-weekly, or monthly basis. Interested in having a similar rotation of florals for you office or business? Contact us directly to set up a tour of your space so we can understand your needs, and we'll follow up with custom pricing. We even work with a variety of clients to create beautiful florals for their homes each week. There is no job too small or too big or us to take on, and we look forward to talking with you about your own floral needs!
We provide florals and plant care to the following wonderful businesses: 
Postinos Wine Cafe |  Cherry Hills Country Club  |  True Food  |  Barcelona
Wine Bar  |  Duet Design Group  |  Polsinelli Law Firm  |  Flower Child  |  My 
Neighbor Felix |  Viale Restaurant  |  Little Brown Dog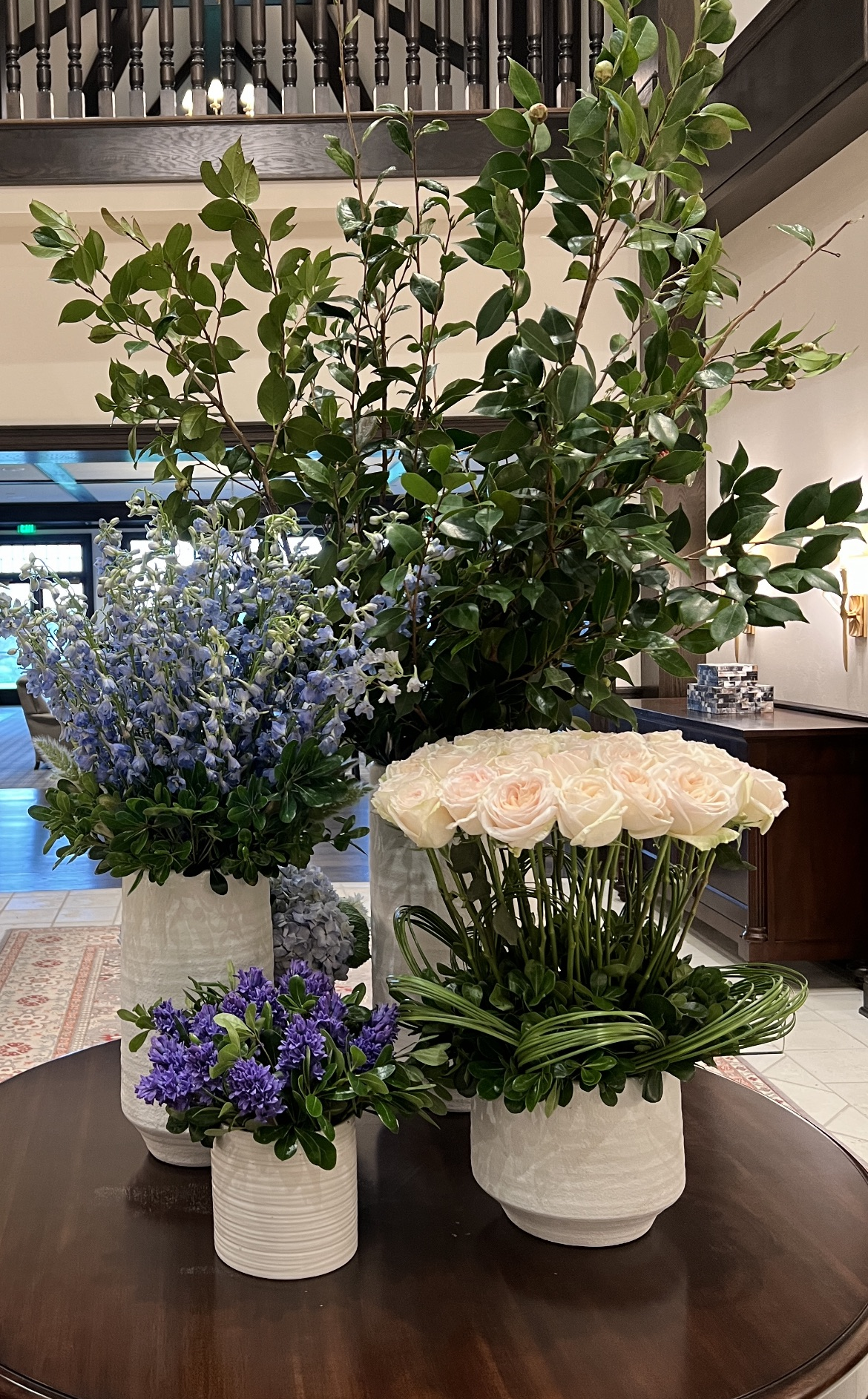 We offer each standing account clients the following when booking our services: 
One time vase charge, and complimentary vase swapping each week  |  Free delivery and travel charges to and from the location of service  |  15% off every additional order that is placed on behalf of the business (for client gifts, employee gifts, etc.)  |  One main account contact for very personalized, attentive service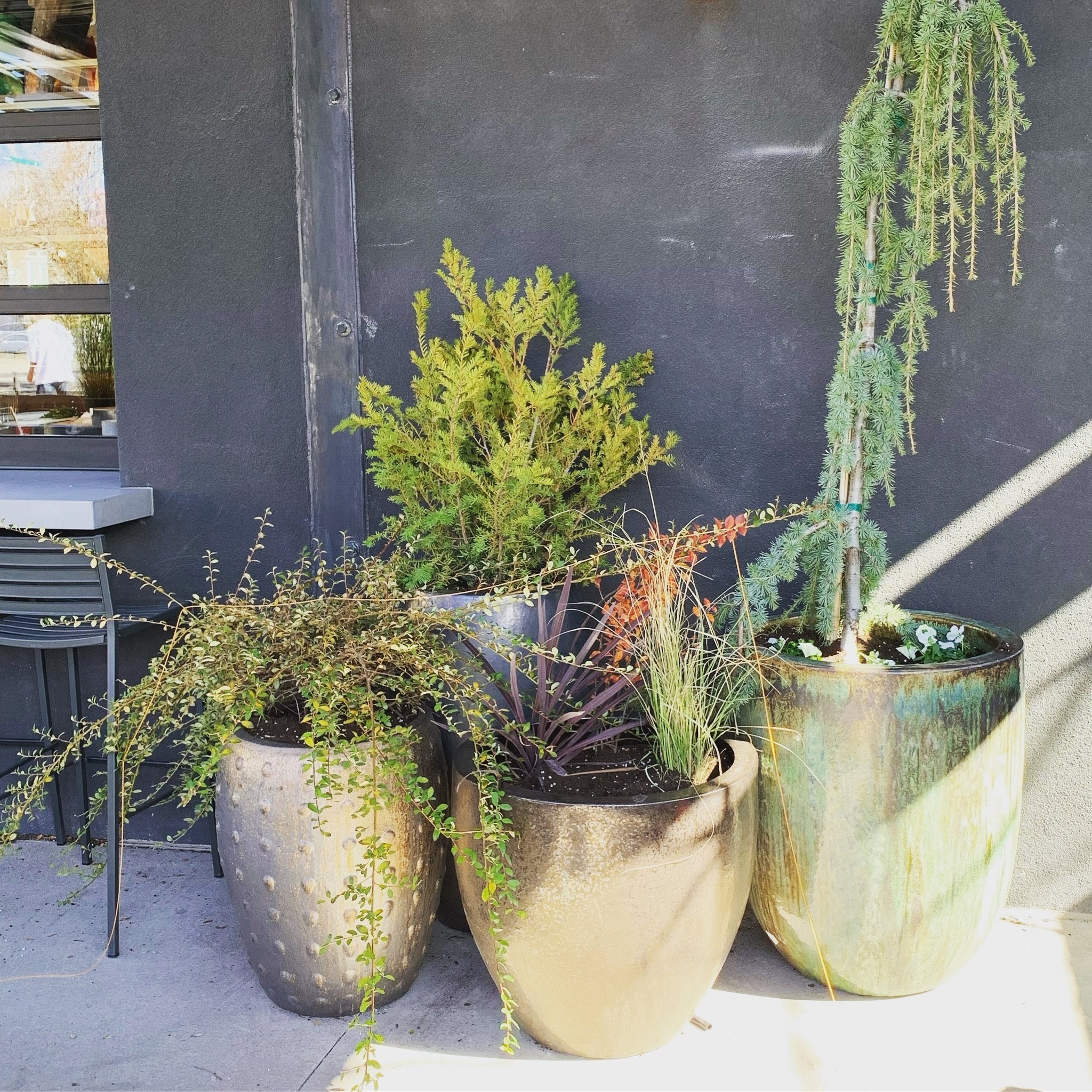 Do you have indoor plants that need some extra care and attention? We offer weekly and bi-weekly plant watering services. We'll custom quote each of these long-standing projects based on time, number of plants, and scale of care. Our trustworthy team will take great consideration to ensure that each of your plants is thriving and healthy under our care. Reach out to us for more information!
Outdoor planters of any size don't scare us one bit either! We'd love to fill your planters with bright, seasonal annual plants or long-lasting perennials. We even fill planters with festive holiday greenery, berries, and branches for the winter months. We work with multiple restaurants, business, and even home owners to fill their patios with the one-of-a-kind beauty that only plants provide. We take into account the access to sunlight, watering needs, and style of plants before custom quoting any planting job, so please contact us to get the ball rolling.
___________
ADDRESS | 9914 W. Belleview Avenue, Littleton CO 80123
PHONE | 720-503-8013
EMAIL | [email protected]